It does not damage the product side terminal by a special mechanism. Since the lock mechanism is not, it is suitable for automated inspection. or
If you use Other side connector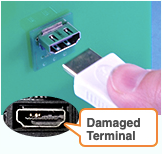 Low durability
There is a risk of damage to the other side of the connector.
It is not suitable for automatic inspection because there is locking mechanism.
When you use our product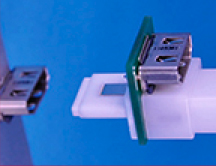 High durability (200,000 tests clear)
It does not damage the product
side terminal by a special mechanism.
Since the lock mechanism is not, it is suitable for automated inspection.
Product Lineup